MIDIfile Resources and Links
Want to know more about MIDIfiles? Here are some useful links.
MIDIfiles Tutorials on YouTube
MIDIfile Sequencing Programs and Apps
M.I.D.I is an acronym Musical Instrument Digital Interface. MIDI is pronounced "mid-ee". High quality MIDIfiles can be created using any of the following apps.
Print Sheet Music in a MIDI Sequencing App.
Sheet Music can be printed when the MIDIfile is open in a notation program. All good sequencing programs will print music. The most popular are Sibelius, Logic Pro, Cubase and Sonar among others.
Download Free Classical MIDIfiles
Mfiles are making a selection of Classical Free MIDIfiles available Click here to download free classical MIDIfiles.
---
Audacity Free Download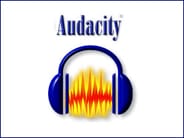 Transpose MP3 and WAV Files with Free Audacity. Download Audacity FREE from Hit Trax. MAC & PC versions and 'How to Guide'. Audacity records live audio through a microphone or mixer, cassette tapes, records, or mini discs. With some sound cards, Audacity can also capture streaming audio. Import sound files, edit them, and combine them with other files or new recordings. Export your recordings in many different file formats, including multiple files.

F E A T U R E S
Record Audio Files and save to MP3, WAV and other audio formats
Transpose MP3 and WAV Files
Fade in's Fade out's Normalize and more editing functions
Cut/Copy/Paste
MAC and PC versions
Download Audacity Audio Editor for MAC
Download Audacity Audio Editor for PC
How to Transpose MP3 & WAV Files Guide

---
Free MIDI Notation for Hit Trax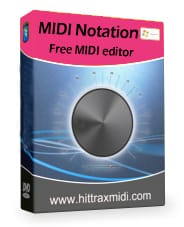 Download Midi Notate. Free MIDIfile editor for PC specially created for Hit Trax. MIDI Notate for Hit Trax is basic and so easy to customize your MIDI File backing tracks.
F E A T U R E S
Change key (pitch) and tempo (speed)
Mute instruments and adjust overall volume
Print sheet music
Instruction sheet included with download
Download Free MIDI Notation Editor

---
Free MIDI File Format Converter for PC & MAC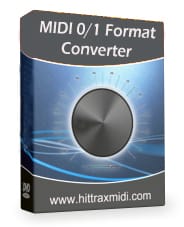 Download Free MIDI File Format Converter changes merged and split MIDI Files to the format of your choice. Note, MAC version may require a fee after trial. Convert individual MIDI Files or convert entire directories and view individual MIDI tracks in your sequencer. This is very useful if you have a sequencing program that does not have a de-mix or split tracks function.
Download MIDI Format Converter for PC
Download MIDI Format Converter for MAC
---
MP3 Transposer by Hit Trax


UPDATE Version 3.9.2.0 default saves to 320 kbps (highest quality MP3)
MP3 Transposer, time shifter, tempo changer & EQ program that really works. Easy to use, this program edits then saves your MP3 backing tracks to the highest quality 320 kbps CBR. Best of all, we've priced this program so everyone can afford it. If you use MP3 backing tracks - then MP3 Transposer by Hit Trax is a must have program. Updates are FREE to registered users.

Download MP3 Transposer by Hit Trax
---
Download Free Classical MIDI Files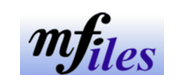 Mfiles is a Classical MIDI File resource based in the UK. The producer is making available his personal library of self created Classical Music MIDI backing tracks to Hit Trax customers: Click here to download free classical MIDI Files
---
How to Embed Lyrics in a MIDI File using Cakewalk or Sonar
A tutorial on adding a melody guide and embed lyrics in a MIDI File. Most Hit Trax MIDI Files already have embedded lyrics that scroll on a screen. Download the tutorial and see how it's done.
---
NOTE: These are 3rd party programs and subject to change, including availability, addition of pricing for previously free programs and compatibility with OS systems. The user accepts full responsibility for downloading and using the programs and apps made available on this page. Hit Trax will not accept liability or responsibility for any issues caused by downloading, installing or using the programs/apps on this page. Therefore, you should only download and use the programs/apps if you are prepared to accept these conditions.
---
Merish and OkyWeb MIDI File Backing Track Players
SOFTWARE & FIRMWARE UPDATE FILES and VIDEO'S FOR MERISH AND OKYWEB
The 'set up guides' have all the information you need to install software and update your device firmware. We highly recommend printing the set up guide and reading through carefully before updating.